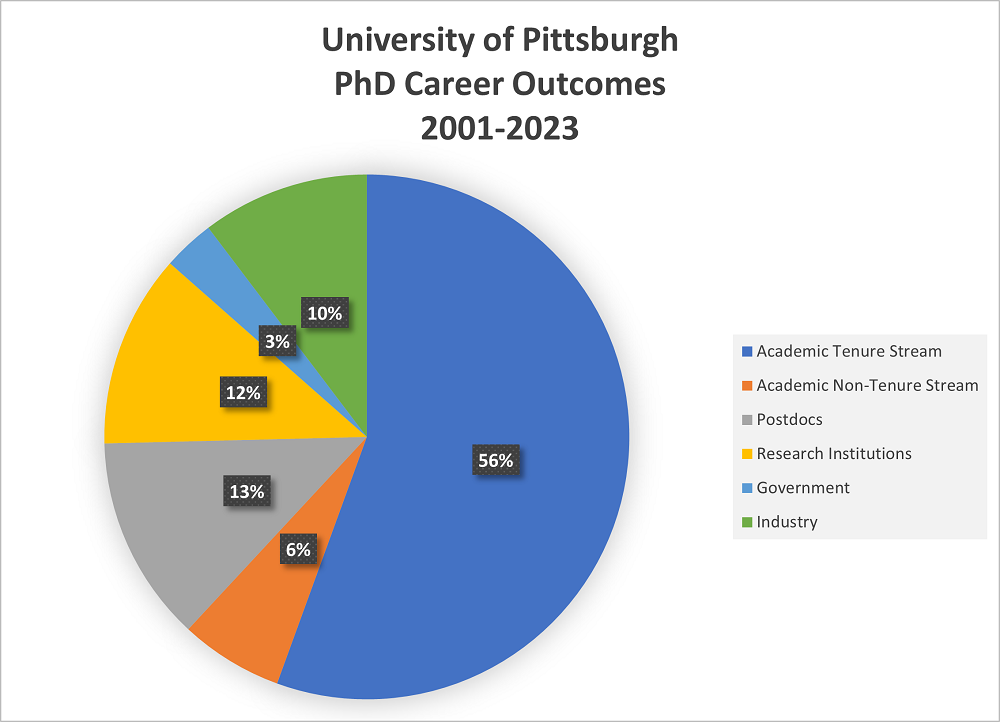 The success of our PhD program is reflected in our career outcomes record. Historically, some 56 percent of our PhD graduates have obtained jobs in the tenure-stream academic market, and 25 percent at other research institutions or post-docs.
Since 2000, Pitt students have accepted academic positions at the University of Minnesota, Carnegie Mellon University, Queen's University, Aarhus University, the University of Virginia, the University of Toronto, Concordia University, the University of South Carolina, the University of Amsterdam, Oberlin College, and SUNY Albany, among others. Nonacademic positions have been accepted at the U.S. Department of Justice, the Inter-American Development Bank, the International Monetary Fund, the Federal Communications Commission, the International Food Policy Research Institute, and the Federal Trade Commission. Many of our international students return to their native countries to take important public, private, and university positions.
We assist our PhD candidates in finding appropriate positions by circulating their credentials to more than 1,000 employers of PhD-level economists, by advising students at every step of the job-search process (applications, interviews, presentation of research seminars, negotiations, and decisions), and by urging particular employers to consider Pitt students. Each year, a senior faculty member serves as a graduate career officer to coordinate the process and help all students. Furthermore, individual faculty members in each student's field (including the primary dissertation advisor) offer extensive personal help.