We are proud of the accomplishments of our undergraduate, MQE, and PhD alumni, many of whom have achieved distinguished careers in academia, industry, and government. Below we feature profiles of some of our alumni.
Harvey S. Cohen, A&S, Economics, 1968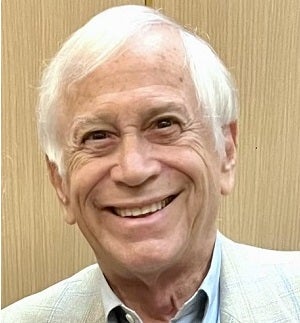 Harvey S. Cohen received a BA in Economics from Pitt and an MBA from NYU. He has spent his career as a Certified Public Accountant with a concentration in taxation, tax aspects of bankruptcies, and taxation of small to mid-size businesses. He is well known for his expertise in forensic accounting, dealing with accounting ethics and malpractice cases. He has been deeply and generously committed to the Department of Economics, funding the Harvey S. Cohen Endowment, which supports undergraduate research experiences though the Cohen Fellowship Program. He visits the department regularly to speak and mentor Cohen Fellows and groups of undergraduate students. He received a 2022 Dietrich School of Arts and Sciences Distinguished Alumni Award for his professional accomplishments and his dedication to the University of Pittsburgh and the Dietrich School.  Harvey writes:
"My fundamental economics courses at Pitt – macroeconomics, microeconomics, monetary theory and even the economic history of the U.S. – provided me with the foundation for my career and then my passion for investing. Supply and demand rules have much to do with investing decisions. Furthermore, many tax law provisions are written to influence demand or to reduce supply of certain sectors of the economy. My economics education had been and still is referenced to in my business life thanks to Pitt."
John Kraft, PhD Economics, 1971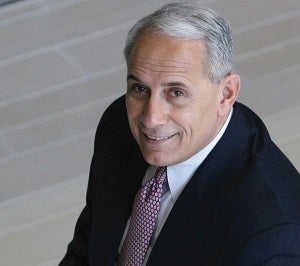 John Kraft is the John B. Hall Professor of Finance in the Warrington College of Business at the  University of Florida. He previously was Dean of Business at the University of Florida (June 1990 to August 2020) and Arizona State University (June 1986 to June 1990). He has served on the Board of Directors at AACSB, Beta Gamma Sigma, GMAC, Greyhound Financial, KROY INC. and Citi Bank of Arizona.  He began his career at the University of Florida in August 1970. He was Associate Dean of Business at Florida 1981-1986. He was a Brookings Institution Economic Policy Fellow (1972-1973) and a program director at the National Science Foundation (197601980). Dr. Kraft has published and edited five books and published and written numerous articles and cases. He is a 1966 Bachelor of Sciences graduate in mathematics from St. Bonaventure University and a master's and PhD graduate in economics from the University of Pittsburgh in 1970 and 1971.  John writes:
"The PhD experience in economics was exceptional from the many faculty who helped and advised me, from my PhD colleagues who were great  teammates, and from the numerous other PhD's in engineering, business and GSPIA who revealed learning experiences beyond economics. The Pitt and Pittsburgh environment prepared me to compete."
Maria Recalde, PhD Economics, 2014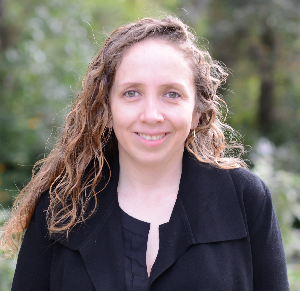 Maria Recalde has been recently promoted to Senior Lecturer (Advanced Assistant Professor, with tenure) in the Department of Economics at the University of Melbourne. Her research uses tools from experimental and applied economics to study questions regarding charitable giving and the advancement of women. Some of her field work has been conducted in developing countries, including Bolivia and Malawi. Her papers have been published in top journals in economics, including the American Economic Review and the Journal of Public Economics. She was awarded a Discovery Early Career Researcher Award from the Australian Research Council in 2019-2021. She frequently presents her research and was recently an invited speaker that The Future of Work (from Home) Workshop at Melbourne.  Maria writes:
"The Pitt PhD program opened many doors for me, both inside and outside of academia. I learned to think critically, to conduct research that cuts across fields, and to tackle applied microeconomic problems using a wide variety of tools such as microeconomic theory, lab, and field experiments, as well as empirical methods using observational field data. Upon completing my degree, I worked at an applied research institution in Washington DC for some time and later returned to academia. The best part of the program were undoubtedly the professors I had the opportunity to work with. They specialized in different fields and brought a diversity of expertise to student talks and training.
George-Levi Gayle, PhD Economics, 2004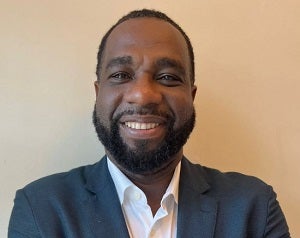 In 2004 George-Levi Gayle graduated from our PhD program and became Assistant Professor of Economics at Carnegie Mellon University, Tepper School of Business. As of 2022, he is the John H. Biggs Distinguished Professor of Economics at Washington University St. Louis, a great career accomplishment.  George-Levi's research investigates topics in the field of labor economics, broadly defined.  He focuses on three main areas, namely, family and gender issues in labor, the effect of information friction on earnings and compensation and the estimation of semi-parametric models. His recent work investigates discrimination and gender gaps in labor market outcomes; the link between fertility, labor supply, parental time investment in children decisions and the intergenerational persistence in education and earnings; and estimation of dynamic general equilibrium models of labor markets with incomplete information.  George-Levi writes:
"The PhD program in Economics at the University of Pittsburgh is rigorous, collaborative, and supportive. The program gives you a rigorous training in the fundamentals of Microeconomic, Macroeconomic, and Econometrics. At the same time, it gives you the space to think broadly about  social and economic issues without being dogmatic about the methods used to analyze them. I owe my career to faculty, staff, and fellow students of  the PhD program at the University of Pittsburgh."
Deborah Gillotti, A&S, Economics 1977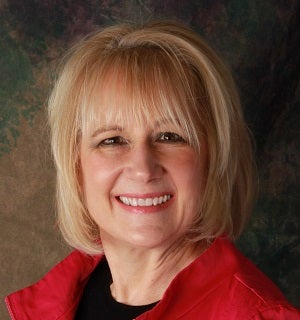 Debbi Gillotti earned her Bachelor of Arts in Economics and History from the University of Pittsburgh in 1977, A Master of Science in Accounting from Georgetown University in 1981 and a Director Certificate in the Women's Director Program in 2002 from Northwestern University's Kellogg School of Management. Debbi recently was awarded the Distinguished Alumni Fellow in partnership with the Pitt Alumni Association and the Office of the Chancellor.  Debbi is the Chief Operating Officer at nVoq, Inc. and a Member of the Board of Trustees for the University of Pittsburgh. Read more about Debbi in our Fall 2022 newsletter.  Debbi writes:
"My undergraduate degree in economics has always been helpful in understanding the impact of monetary and other policy decisions on general business and the consumer.  It was a great foundation for further studies in business and a career in technology management.  I also appreciated having the exposure to an international faculty who provided perspectives of economies beyond the U.S. "
Rachael Agnello, MQE 2022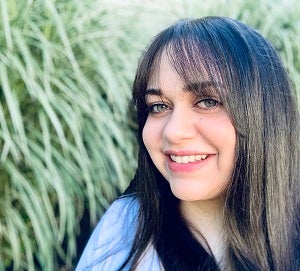 Rachael Agnello is a Data Analyst at Sheetz, a business with which she became familiar through the MQE program's capstone project course. She is based in the Pittsburgh office, which has a focus on technology and innovation. She graduated from the MQE program in 2022. Prior to MQE, she double-majored in Economics and Conflict Analysis and Resolution at George Mason University as a University Scholar. After graduation, she worked for a few years in the German-American nonprofit sector in New York City where she indulged her interest in the European-American relationship, calling upon language skills she built during a State Department fellowship abroad program.  Rachael writes:
"I have one obvious reason to thank MQE – I was hired by the business I worked with during the program's capstone project! Beyond that serendipitous opportunity, I was very happy with the quality of the instruction. I went from a person with no coding skills whatsoever to a person who can confidently and competently analyze data and communicate my conclusions. That's down to the well-constructed assignments my professors created."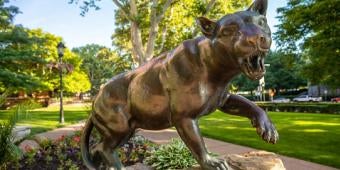 Alumni News and Notes
We are proud to share the latest news, accomplishments, and notes from our many undergraduate and graduate alumni.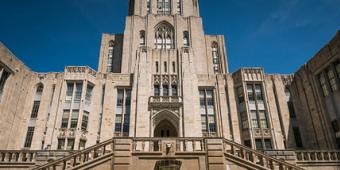 MQE Alumni Stories
The graduates from our Master's of Science in Quantitative Economics program, founded in 2020, go on to successful and meaningful careers in a wide variety of industries, non-profit organizations, and government offices.  Read more about some of our alumni and how the MQE program helped prepare them for the next steps in their careers.