We are proud of the accomplishments of our undergraduate, MQE, and PhD alumni, many of whom have achieved distinguished careers in academia, industry, and government. Below we feature profiles of some of our alumni.
Brian Hinman, A&S, Economics, 1986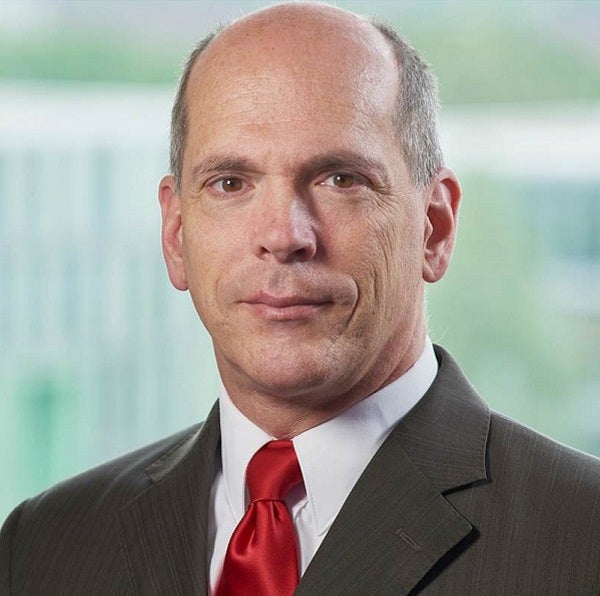 Brian Hinman is the Chief Commercial Officer for Aon IP Solutions. In this capacity, he is part of the executive leadership team, which delivers IP solutions that enhance client enterprise value through executing IP-based value creation strategies and mitigating IP risk exposure and in seizing the generational opportunity to establish market-accepted standards for assessing and valuing the IP asset class for businesses and investors.
Brian has over 30 years experience in the field of intellectual property, and was inducted into the IP Hall of Fame in 2023 and also received the Q Todd Dickinson Award for Lifetime Achievement in Intellectual Property. Brian has held senior executive positions at some of the world's leading companies. Most recently, he served as Executive Vice President and Chief Intellectual Property Officer at Philips and CEO of Philips Intellectual Property and Standards.
Previous to Philips, Brian was co-founder and Chief Operating Officer of Unified Patents Inc., and prior to that, he held positions of Vice President of IP and Licensing at IBM, Verizon and InterDigital, and was founding CEO of Allied Security Trust.
Brian is also a highly decorated former Captain and USAF aviator, having flown dozens of combat missions in Operation Desert Storm as a KC-135 aviator.
Brian holds degrees from RPI and the University of Pittsburgh, and shares a testimonial about what the Department of Economics means to him:
"The Economics degree that I obtained at Pitt in 1986 certainly laid the foundation for my long and successful career as a senior executive in some of the largest operating companies worldwide.  I was effectively able to analyze the behavior and interactions of economic agents and economic theory as they apply to and impact intangible assets like intellectual property.  Being able to determine and exploit the value of these intangibles within an industry, market segment and for individual enterprises while also taking into account the various external factors that impact this value has shown to be impactful in many important contexts.  Having learned the economic building blocks during my time at Pitt has enabled me to expand my career and apply these fundamentals to my work."
Harvey S. Cohen, A&S, Economics, 1968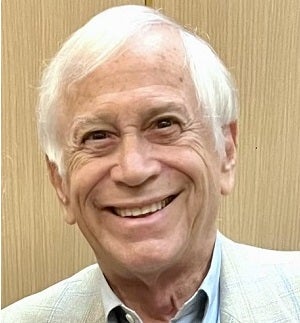 Harvey S. Cohen received a BA in Economics from Pitt and an MBA from NYU. He has spent his career as a Certified Public Accountant with a concentration in taxation, tax aspects of bankruptcies, and taxation of small to mid-size businesses. He is well known for his expertise in forensic accounting, dealing with accounting ethics and malpractice cases. He has been deeply and generously committed to the Department of Economics, funding the Harvey S. Cohen Endowment, which supports undergraduate research experiences though the Cohen Fellowship Program. He visits the department regularly to speak and mentor Cohen Fellows and groups of undergraduate students. He received a 2022 Dietrich School of Arts and Sciences Distinguished Alumni Award for his professional accomplishments and his dedication to the University of Pittsburgh and the Dietrich School.  Harvey writes:
"My fundamental economics courses at Pitt – macroeconomics, microeconomics, monetary theory and even the economic history of the U.S. – provided me with the foundation for my career and then my passion for investing. Supply and demand rules have much to do with investing decisions. Furthermore, many tax law provisions are written to influence demand or to reduce supply of certain sectors of the economy. My economics education had been and still is referenced to in my business life thanks to Pitt."
John Kraft, PhD Economics, 1971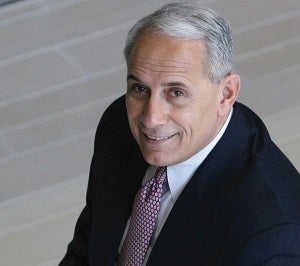 John Kraft is the John B. Hall Professor of Finance in the Warrington College of Business at the  University of Florida. He previously was Dean of Business at the University of Florida (June 1990 to August 2020) and Arizona State University (June 1986 to June 1990). He has served on the Board of Directors at AACSB, Beta Gamma Sigma, GMAC, Greyhound Financial, KROY INC. and Citi Bank of Arizona.  He began his career at the University of Florida in August 1970. He was Associate Dean of Business at Florida 1981-1986. He was a Brookings Institution Economic Policy Fellow (1972-1973) and a program director at the National Science Foundation (197601980). Dr. Kraft has published and edited five books and published and written numerous articles and cases. He is a 1966 Bachelor of Sciences graduate in mathematics from St. Bonaventure University and a master's and PhD graduate in economics from the University of Pittsburgh in 1970 and 1971.  John writes:
"The PhD experience in economics was exceptional from the many faculty who helped and advised me, from my PhD colleagues who were great  teammates, and from the numerous other PhD's in engineering, business and GSPIA who revealed learning experiences beyond economics. The Pitt and Pittsburgh environment prepared me to compete."
Vasiliki Skreta, PhD Economics, 2001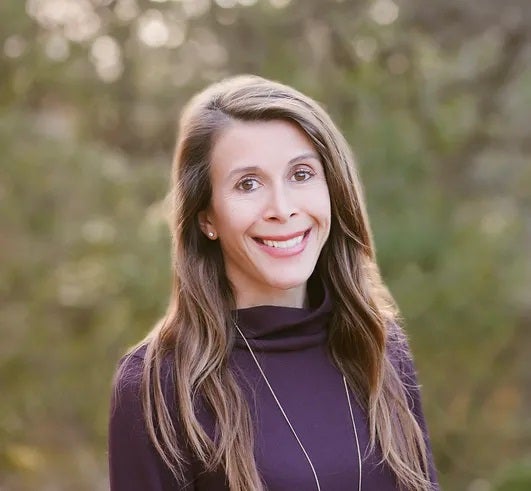 Vasiliki Skreta is the Leroy G. Denman Regents Professor of Economics at University of Texas at Austin. Prior to UT and UCL, she was an Assistant Professor at the University of Minnesota, at the University of California, in Los Angeles and at NYU, Stern School of Business. Professor Skreta's main research contributions are on mechanism design with limited commitment: This area presents special difficulties as the celebrated revelation principle is inapplicable. She has also published in other aspects of mechanism design: notably mechanism selection by an informed principal and settings in which the mechanism interacts with markets and creates mechanism-dependent outside options such as the potential stigma firms face who participate in government assistance programs. Her most cited paper is on the optimal design of industries that produce information, such as the credit rating agencies and other certification intermediaries.  She has also studied new high-frequency data from surveys of professional forecasters and investigated how the design of the surveys employed by central banks impacts the quality of forecasts. Finally, she has empirically and theoretically explored the role of constitutional immunity provisions for elected officials. This work underscored the importance of constitutional design for the well-functioning of checks and balances in modern democracies. 
Her research has been supported by an ERC consolidator grant, the National Science Foundation and by other grants. Professor Skreta is a fellow of the Econometric Society and the Society of the Advancement of Economic Theory (SAET).  She holds a BA in Economics from Athens University of Economics and Business, and a PhD in Economics from the University of Pittsburgh. 
Dr. Skreta writes about her time at Pitt:
I arrived at Pitt straight after an undergraduate degree in Economics from Athens University of Economics and Business. I was nervous and fairly ill-prepared for the challenges ahead. The professors  taught me frontier tools and methods in a program with a superb atmosphere. I made lifelong friends in the program and faculty from that time at Pitt have continued to mentor me all these years. While at Pitt, I leveraged courses at other departments and at Carnegie Mellon. The proximity to another top institution is a great asset and it helped me get exposed to more ideas and more cutting-edge research. The caring staff at Pitt with their warmth and professionalism made a huge impact. Arriving from a foreign country to embark alone on a demanding degree is not easy and this caring and warmth is something I will never forget. 
George-Levi Gayle, PhD Economics, 2004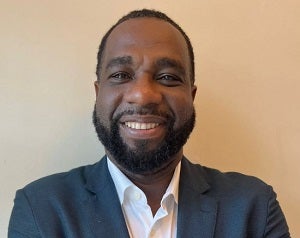 In 2004 George-Levi Gayle graduated from our PhD program and became Assistant Professor of Economics at Carnegie Mellon University, Tepper School of Business. As of 2022, he is the John H. Biggs Distinguished Professor of Economics at Washington University St. Louis, a great career accomplishment.  George-Levi's research investigates topics in the field of labor economics, broadly defined.  He focuses on three main areas, namely, family and gender issues in labor, the effect of information friction on earnings and compensation and the estimation of semi-parametric models. His recent work investigates discrimination and gender gaps in labor market outcomes; the link between fertility, labor supply, parental time investment in children decisions and the intergenerational persistence in education and earnings; and estimation of dynamic general equilibrium models of labor markets with incomplete information.  George-Levi writes:
"The PhD program in Economics at the University of Pittsburgh is rigorous, collaborative, and supportive. The program gives you a rigorous training in the fundamentals of Microeconomic, Macroeconomic, and Econometrics. At the same time, it gives you the space to think broadly about  social and economic issues without being dogmatic about the methods used to analyze them. I owe my career to faculty, staff, and fellow students of  the PhD program at the University of Pittsburgh."
Rachael Agnello, MQE, 2022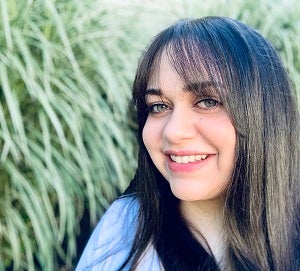 Rachael Agnello is a Data Analyst at Sheetz, a business with which she became familiar through the MQE program's capstone project course. She is based in the Pittsburgh office, which has a focus on technology and innovation. She graduated from the MQE program in 2022. Prior to MQE, she double-majored in Economics and Conflict Analysis and Resolution at George Mason University as a University Scholar. After graduation, she worked for a few years in the German-American nonprofit sector in New York City where she indulged her interest in the European-American relationship, calling upon language skills she built during a State Department fellowship abroad program.  Rachael writes:
"I have one obvious reason to thank MQE – I was hired by the business I worked with during the program's capstone project! Beyond that serendipitous opportunity, I was very happy with the quality of the instruction. I went from a person with no coding skills whatsoever to a person who can confidently and competently analyze data and communicate my conclusions. That's down to the well-constructed assignments my professors created."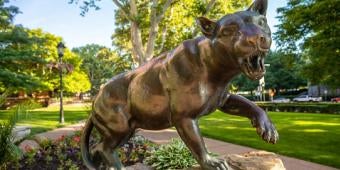 Alumni News and Notes
We are proud to share the latest news, accomplishments, and notes from our many undergraduate and graduate alumni.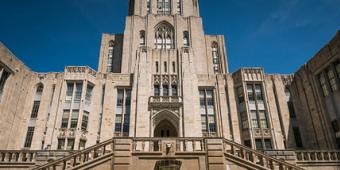 MQE Alumni Stories
The graduates from our Master's of Science in Quantitative Economics program, founded in 2020, go on to successful and meaningful careers in a wide variety of industries, non-profit organizations, and government offices.  Read more about some of our alumni and how the MQE program helped prepare them for the next steps in their careers.