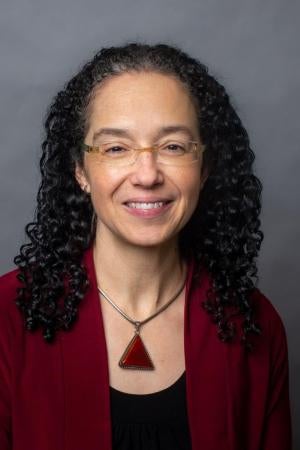 On behalf of the Department of Economics, I welcome you to this website, where you will find information about our faculty and students, our alumni, our programs, our research centers, and our commitment to diversity.
We have a strong and distinguished faculty. Based on the last 10 years of publications, eight of our faculty members rank in the top 5 percent of economists worldwide in terms for research and 14 in the top 10 percent (IDEAS/ RePEc). This does not even account for the research productivity of our excellent group of assistant professors. We are in the top 25 percent of economics departments, ranking No. 39 based on the research of our best 10 faculty in the last 10 years (IDEAS/ RePEc). We are also No. 39 according to the US News rankings of best economics schools with a PhD granting program.
Economics is one of the largest undergraduate majors of Pitt's Dietrich School of Arts and Sciences, serving over 1,400 undergraduate students.  Our STEM-designated PhD program counts about 60 students, with historically more than half of our graduates obtaining tenure-stream academic jobs and a third joining research institutions. We launched an eight-month STEM-designated MQE program in 2020, which has expanded the impact of our training of students to industry, government agencies and NGOs.
Our department houses the Pittsburgh Experimental Economics Laboratory (PEEL), a leading center for experimental economics research founded in 1988 by Professors John Kagel and Alvin Roth, Nobel Laureate in Economics. We also house the Behavioral Economics Design Initiative (BEDI), launched in 2020 to promote the science and practice of economic design within the areas of women's advancement, charitable giving, health economics, labor markets, and market design.
Our department recognizes the importance of diversity, equity, and inclusion (DEI) and is committed to promoting these principles in our workplace, teaching, and research activities. Many of our faculty and PhD students have contributed research insights to the areas of gender differences in the labor market, residential segregation by race, labor market outcomes of minorities in the US, racial exclusion, the roots of the Civil Rights Movement, and the health, economic outcomes, and assimilation of immigrants.
Pittsburgh is an exciting place for economics. We host six different seminars and brown bags, where outside visitors, faculty, and PhD students present and discuss their research. Many of these run jointly with Carnegie Mellon University's business and policy schools. Our faculty and PhD students collaborate with researchers from other Pitt units, from Carnegie Mellon and RAND.
Enjoy exploring our website and please do not hesitate to contact us with questions.
 
Marla Ripoll
Chair, Department of Economics
University of Pittsburgh