The Department of Economics at the University of Pittsburgh is a dynamic place, where we continue to innovate and build on our previous success. 1988 was an inflexion point in our history, when Professors John Kagel and Alvin Roth, Nobel Laureate in Economics, founded the Pittsburgh Experimental Economics Laboratory (PEEL), a leading center for experimental economics research. Since then, PEEL has been an invaluable resource to generate cutting-edge knowledge, attract top-notch faculty, and train excellent PhD students. Building on this success, 2020 was a second inflexion point: we launched our Master of Science in Quantitative Economics (MQE) program, and Mellon Professor Lise Vesterlund founded the Behavioral Economics Design Initiative (BEDI) to promote the science and practice of economic design within the areas of advancement of women, charitable giving, health economics, labor markets, and market design. These two innovations have opened new horizons for our department. The MQE program has expanded our mission to train students with economic modelling, data science, communications, and analytic storytelling skills. Through our graduates and our MQE Advisory Board, we have been creating new links with local partners in industry and government, providing them with insights through real-world, data-based capstone projects. BEDI not only represents the research interests of many faculty members in the department, but it has broadened the scope of PEEL, including the perspectives behavioral economists can bring to the design of policies, mechanisms, and institutions to improve societal outcomes.
Our dynamism is not only reflected in our latest innovations, but in the fact that we continue to serve an increasingly large group of Pitt students. Economics is one of the largest undergraduate majors in the Dietrich School, serving about 1,400 undergraduate major and minor students, and teaching courses to over 6,000 students a year. Our STEM-designated PhD program counts about 60 students, with historically more than half of our graduates obtaining tenure-stream academic jobs and a third joining research institutions. Students at all levels benefit from our strong and distinguished faculty, many of whom rank in the top 5 or top 10 percent of economists worldwide in terms of research (IDEAS/ RePEc). Having a strong faculty for whom scholarship is central results in a richer curriculum for all students, in research collaboration with PhD students, in a lively research community that participates in brown bags and external speaker seminar series, and in experiential research opportunities for undergraduate students outside the classroom. Just to name one, our Cohen Fellowship program, generously funded by alumnus Harvey S. Cohen (A&S '68, BA in Economics), provides unique experiences for undergraduate economics majors to immerse in research with faculty and PhD students.  
Your gift to the Department of Economics will support our mission and our impetus to continue innovating and becoming even better. Thank you for your donation!

TO GIVE ONLINE:
Visit the Economics giving page.

TO GIVE BY MAIL:
Please print our mail-in-gift form and write the fund you would like to support in the "Other" box.
Checks should be made payable to the University of Pittsburgh. Please add the name of the fund on the memo line of the check. You may mail your check to either:
University of Pittsburgh
Records Management
Park Plaza
128 North Craig Street
Pittsburgh, PA 15260
For more information, or if you have questions, please contact Tom Golightly, Sr. Executive Director of Development for the Dietrich School of Arts and Sciences, at twg3@pitt.edu or 412-624-3201.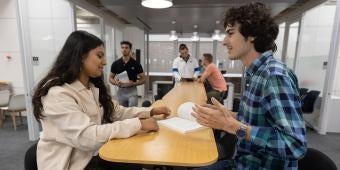 The Power of PDoG: Pitt Day of Giving Testimonials
Our department has been able to fund undergraduate student research experiences through the Pitt Day of Giving.  Read testimonials from our department about the impact of these opportunities for both students and faculty.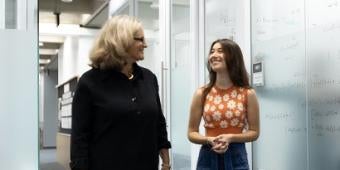 Harvey S. Cohen Fellowship Testimonials
The Harvey S. Cohen Research Prize funds opportunities for students interested in experimental and behavioral economics.  Read testimonials from our many previous Cohen Fellows about what these paid positions meant to their interests, their future studies, and their careers.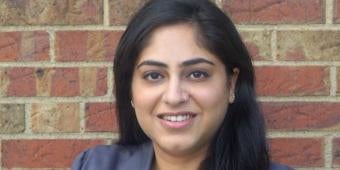 Kraft Family Endowed Graduate Student Research Fund
Neeraja Gupta (PhD, 2023) is an incoming Assistant Professor of Economics at University of Richmond.  The Kraft Family Endowed Graduate Student Research Fund enabled her to present at a conference and further her research at Pitt, work that has far-reaching implications.