The Department of Economics welcomed Harvey S. Cohen (A&S, Economics, 1968) to speak with our faculty and our Harvey S. Cohen Research Fellows on Friday, September 22.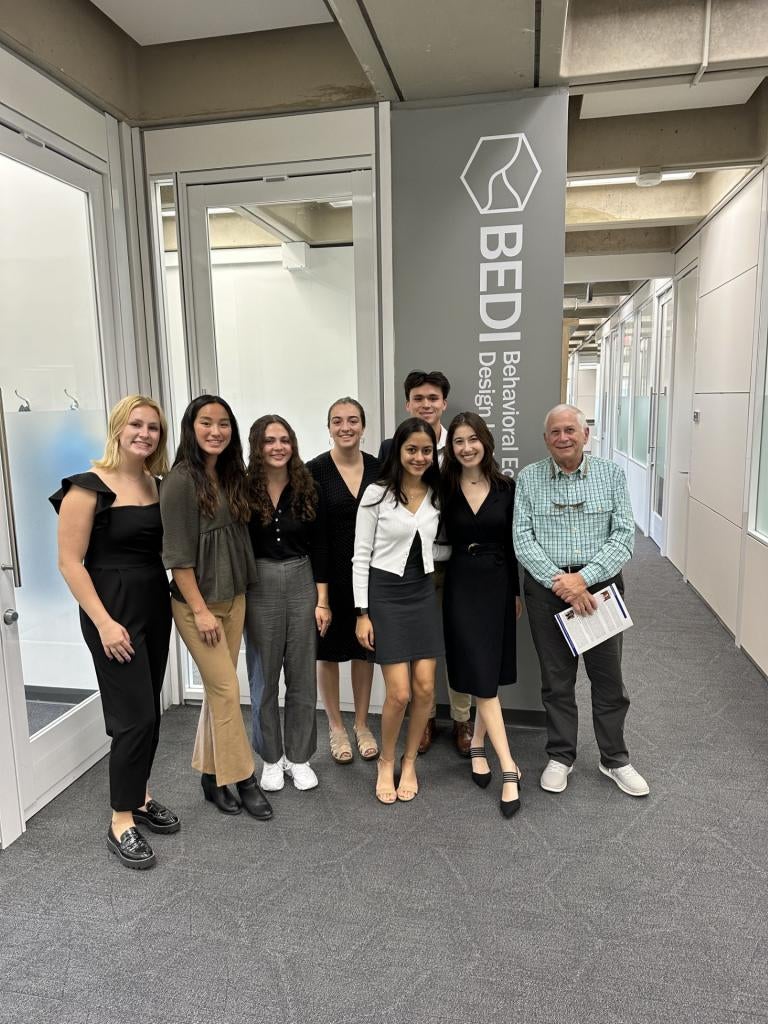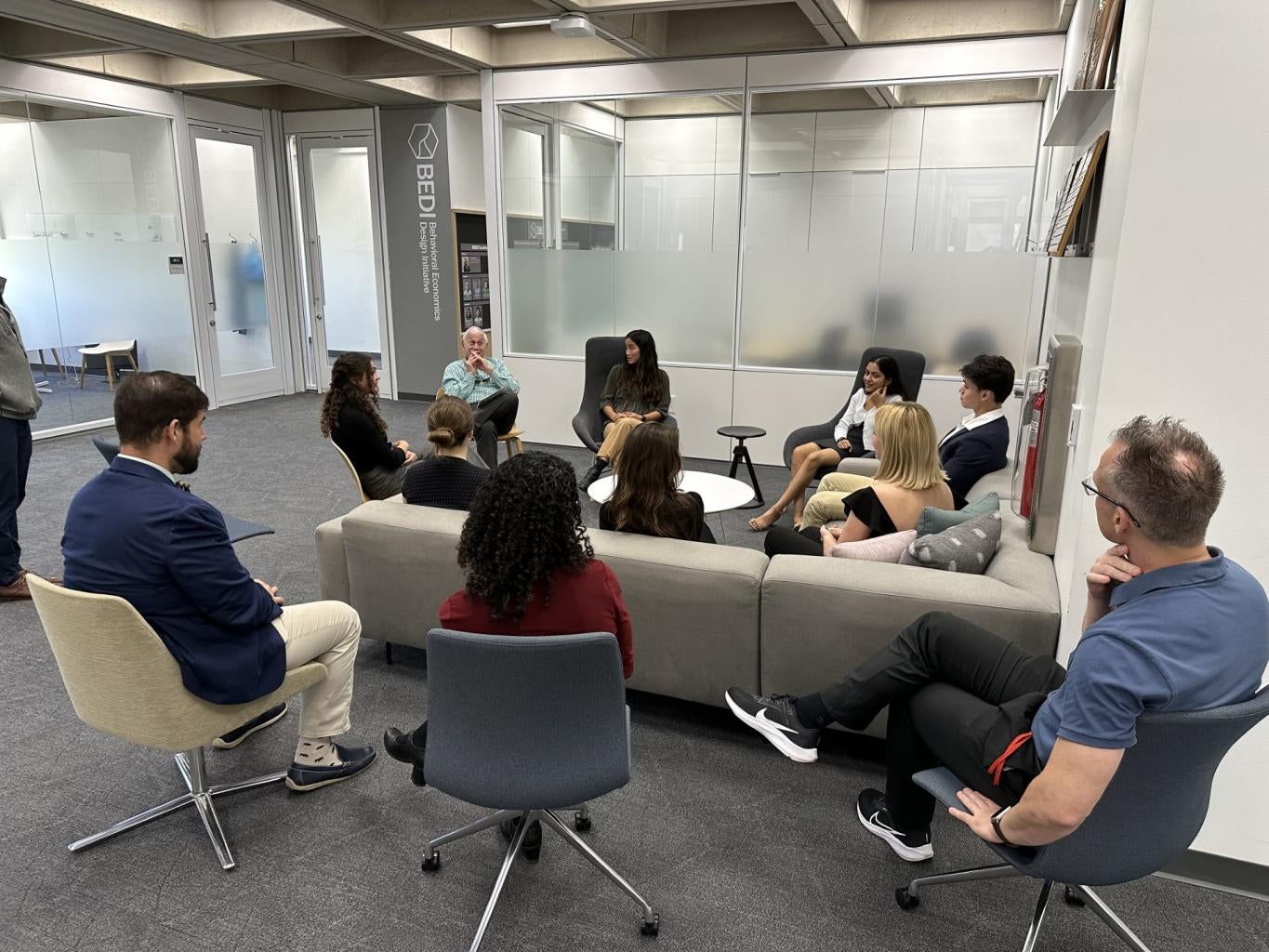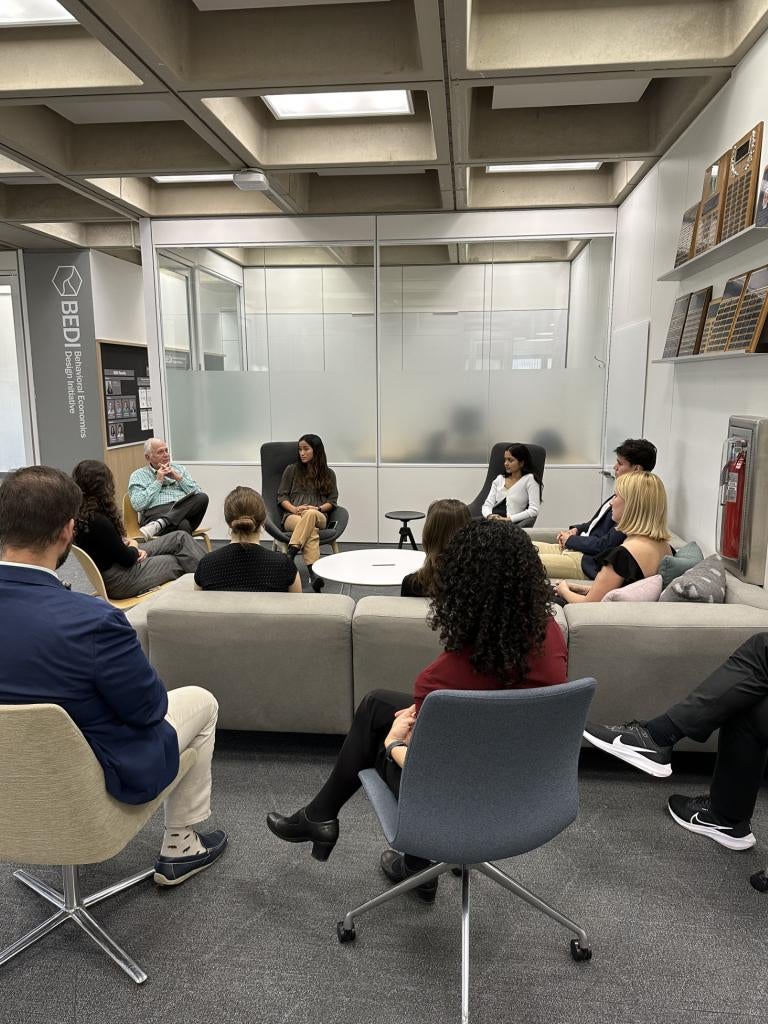 Harvey S. Cohen received a BA in Economics from Pitt and an MBA from NYU. He has spent his career as a Certified Public Accountant with a concentration in taxation, tax aspects of bankruptcies, and taxation of small to mid-size businesses. He is well known for his expertise in forensic accounting, dealing with accounting ethics and malpractice cases. He has been deeply and generously committed to the Department of Economics, funding the Harvey S. Cohen Endowment, which supports undergraduate research experiences though the Cohen Fellowship Program. He visits the department regularly to speak and mentor Cohen Fellows and groups of undergraduate students. He received a 2022 Dietrich School of Arts and Sciences Distinguished Alumni Award for his professional accomplishments and his dedication to the University of Pittsburgh and the Dietrich School.  He is among the department's featured alumni as well, and told us in the spring about his experience as a student here:
"My fundamental economics courses at Pitt – macroeconomics, microeconomics, monetary theory and even the economic history of the U.S. – provided me with the foundation for my career and then my passion for investing. Supply and demand rules have much to do with investing decisions. Furthermore, many tax law provisions are written to influence demand or to reduce supply of certain sectors of the economy. My economics education had been and still is referenced to in my business life thanks to Pitt."
Pitt Magazine wrote a lengthy profile on Mr. Cohen in May 2023.